ABOUT US
Forklifts Parts & Equipment has been a leader in the lift truck industry since 1989, providing forklifts, service, and parts for all makes and models.
With three decades of experience, our family-owned business has earned a first class reputation due to the undeniable quality, and commitment to our customers.
Based on the effort and desire to consistently deliver the best service to our customers, Forklifts Parts & Equipment offers a simple and seamless way to access a wide variety of aftermarket parts and accessories through our e-commerce website.

Let us meet all your needs in the lift truck industry.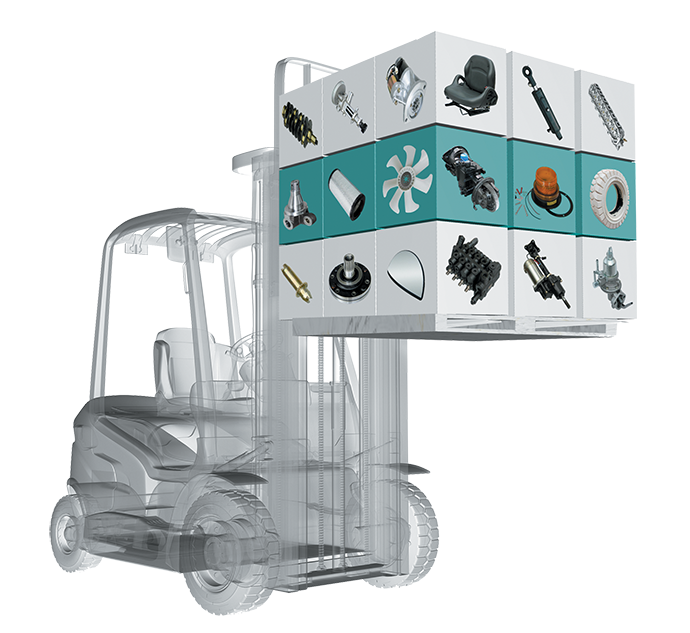 Counter / Parts salesperson (Full time)
Position requirements:
High School Diploma or equivalent
Forklifts parts knowledge
Ability to work in a fast-paced work environment
Bilingual Spanish/English
If your forklift requires a part, chances are we already have it in stock. We are constantly carrying genuine OEM, as well as aftermarket and rebuilt parts to accommodate your repair in the most economical manner.
You can always count on Forklifts Parts & Equipment as your one-stop shop for your forklift solutions. Don't let broken or wearing systems slow your business down.
Please, contact our Parts Department's representatives for immediate assistance:

Raynol Suarez
(305) 455-7035

Jose Rivera
(305) 455-7027

David Marrero
(305) 455-7024

Yamelis Suarez
(305) 455-7033

Abelardo Coro
(305) 455-7025
All Makes and Models | Genuine Parts | Aftermarket Parts | Parts Guarantee
Services
Utilizing your machines daily can take a substantial toll on them with or without the adequate maintenance. Trust in our service department to restore your equipment to its rightful form.
Trained technicians
Our trained technicians posses the skills needed to get any of our customer's forklifts out and ready to perform at their best.
Preventive maintenances
Forklifts Parts & Equipment is also dedicated to make preventive maintenance checks to minimize the probability of future breakdowns.
Advise and assistance
Look to us for advise and assistance to keep you and your equipment always a step ahead
Guaranteed service
All the repairs are performed in our instalations with guaranteed quality control from start to end.
Partners






















RENTALS
Daily, Weekly, Monthly, and Long Term forklift rentals are available from our company, with more than 300 forklifts in the rental fleet, and capacities ranging from 3,000 to 36,000 lbs.
Rent a forklift with a configuration that makes you most productive.
Motor: Diesel, Gasoline, LP-gas, Electric, and Dual System
Mast: Standard, Triple, and Quad
Tires: Cushion, Pneumatic, and Semi-solid
Brands: Toyota, Mitsubishi, Clark, Genie, Nissan, Komatsu, Caterpillar and others major brands
Contact Us
Address
7695 NW 63rd St.
Miami, FL 33166, USA
Phone Number
+1 (305) 884-2255
+1 (305) 455-7022
Your message has been sent. Thank you!